Bus Transfers To and From Comiso Airport



Buses from Comiso Airport with Bus Routes and Times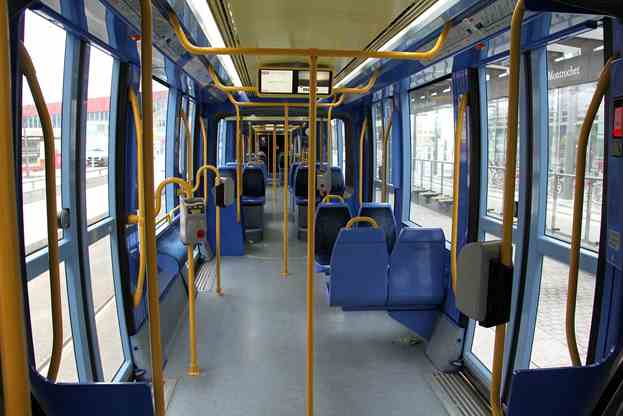 Comiso Airport is located 3 miles/5 km from downtown Comiso and about 9.3 miles/15 km from Ragusa, Vittoria, and Gela. Getting to and from Comiso Airport by bus is made fairly easy.
Local Bus Lines
All passengers will find different bus lines servicing transportation to and from CIY Airport to Comiso City Center.
In order to take the bus that will lead you to your preferred destination, please exit from the airport terminal and cross the road that runs alongside. Here you will find the bus stops for the local bus lines.
The following local bus companies operate to and from Comiso Airport:
Tumino Bus
Operate the following route: RAGUSA - MARINA DI RAGUSA - CASUZZE - PUNTA SECCA - S. CROCE CAMERINA - AEROPORTO DI COMISO.
Please refer to the timetable here.
Autolinee Giamporcaro
VITTORIA - COMISO - COMISO AIRPORT - LENTINI - CATANIA AIRPORT - CATANIA
Please refer to the timetable here.
Etna Trasporti
GELA - VITTORIA - BV. CHIARAMONTE GULFI - AEROPORTO DI COMISO
For further information, please refer to the website here.
Autolinee Regionali Srl
AGRIGENTO - PORTO EMPEDOCLE - PALMA DI MONTECHIARO - LICATA - GELA - AEROPORTO DI COMISO
Please refer to the timetable here.
Sicily Shuttle Service
When you need to get to and from Comiso Airport, you can also choose to use the Sicily Shuttle service. This airport transfer service offers shared rides for all passengers arriving at and departing from Comiso Airport.
You will find that Sicily Shuttle provides transportation to and from many nearby places, including Catania, Vittoria, Comiso City Center, Agrigento, Gela, Modica, Donnalucata, Pozzallo, Modica, Ragusa, Siracusa, Taormina, etc.
All passengers will be able to book a transfer for one person, two persons or a group of people for up to 8 passengers.
Sicily Shuttle uses minibuses for transportation.
Sicily Shuttle tickets
You will find that the prices it cheaper per person, the more people you book at the same time.
The price for a one-way trip from Comiso Airport to downtown Comiso is € 15 for 1 person, and € 20 for 2 passengers.
Tickets are available at Comiso airport where you will find the service counter of Sicily Shuttle.
The tickets are more expensive than public transport, yet more economical than the taxi.
For more information, please visit the Sicily Shuttle website.
Airport Shuttle Services
There will be several hotels and resorts which offer a shuttle bus service at your disposal to get you to and from Comiso Airport.