COMISO AIRPORT (CIY) INFORMATION
Origin
Airline
Flight no.
Scheduled
Est./Actual
Status
No flight arrivals were found at Comiso Airport .
Destination
Airline
Flight no.
Scheduled
Est./Actual
Status
No flight departures were found at Comiso Airport .
Car Hire at Comiso Airport
UNBEATABLE VALUE CAR RENTAL
Free Amendments | Free Cancellations | No Card Fees




Comiso Airport - All Information on Comiso Airport (CIY) Comiso Airport
SP5, 97013 Comiso RG, Italy
phone +39 0932 961467
phone+39 344 2703310 (Lost + Found)
emailcustomercare@aeroportodicomiso.eu
emailhandling@aeroportodicomiso.eu (Lost+Found)
Facts and History about Comiso Airport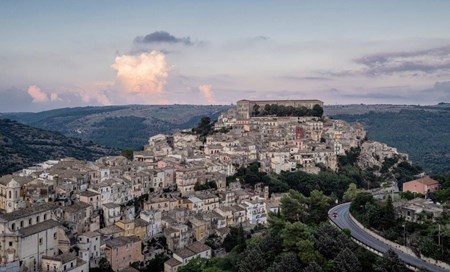 Comiso Airport is also referred to as Pio La Torre and known as Vincenzo Magliocco Airport. The Airport is on the Sicilian island (Italian Sicilia) in southern Italy in the Ragusa province. More specifically, Comiso Airport is located just 3 miles / 5 km from downtown Comiso and about 9.3 miles/15 km from Ragusa, Vittoria, and Gela.
The official address of Comiso Airport is:
Comiso Airport, Strada Provinciale 5, 97013 Comiso RG, Italy.
You can call the airport for any customer information on the telephone number: +39 0932 961467.
Comiso Airport carries the international airport code of CIY (IATA), LICB (ICAO) and CIY (FAA LID). The airport sits in a mildly elevated location around 620 feet/190 meters above sea level at 36.991667°N and 14.606944° E.
The airport in Comiso used to be employed for military operations. The construction started back in 1935 and was finished in 1939. It began to change from a military airport to a civil airport at the beginning of 2000. Refurbishment work was started back in 2004 in order to reactivate the airport. This work was done during the winter of 2008. This first civil flight departure from Comiso Airport was on April 30th, 2007 after the inauguration of a new runway and a range of tests. However, Comiso Airport did not open to commercial and general aviation until May 30th, 2013.
During the renovation of the airport, a new runway was built. This is 8,327 ft./2,538 m long and 200 ft./60 m wide. There are two fast exits (B and C), which connect to a taxiway that is 125 ft./38 m wide. Furthermore, a new air traffic control tower was created which is 62 ft./19 m high and an Instrument Landing System (ILS) was installed.
Comiso Airport assists around half a million passengers a year. The airport is serving both charter flights from European cities and scheduled flight routes throughout the year. Most of the flights are charter flights to and from Comiso Airport. The air traffic peak during the summer season, between April and October where many tourists come to visit the Italian island.
One of the biggest carriers at Comiso Airport is Air Malta Airlines that offers flight to and from the island of Malta throughout the year. Furthermore, Alitalia offers seasonal flights to and from Milan in Italy, and Brussels Airlines provides seasonal flights to Brussels during the year. Finally, Ryanair is also operating at Comiso Airport with flights to and from Brussels (Charleroi Airport), Frankfurt (Hahn Airport), Milan (Milan-Malpensa Airport), and Pisa (Pisa International Airport) throughout the year. This carrier also offers seasonal flights to Rome (Rome-Fiumicino Airport).
At Comiso Airport, passengers will find just one terminal, which is divided into a departures hall and an arrivals hall.
Arrivals, Departures and Airlines at Comiso Airport
Comiso Airport Ground Transportation
Comiso Airport is connected with the State Road 514 of Chiaramonte and with the Provincial Road 5 Vittoria-Cannamellito-Pantaleo.
Transfer to and from Comiso Airport
When you need to get to and from Comiso Airport, you will find a number of options. Transportation opportunities include:
Local Bus Lines: There is a number of local bus lines that connect CIY to the surrounding areas.
Airport Shuttle Buses: Sicily Shuttle is a transfer service for all passengers arriving at and departing from Comiso Airport. This company offers bus shuttle transportation to and from many nearby places around Comiso Airport.
Taxis: You can take a taxi to and from CIY Airport to the center of Comiso, which will take approximately 10 minutes. The price of a taxi ride from the airport to the center of Comiso is about € 15.
Airport Hotel Shuttles: There will be various hotels and resorts, which offer a shuttle bus service at your disposal to get you to and from Comiso Airport.
Car Rental Companies: You can book your car rental through one of the many car rental companies at Comiso Airport.
Hotels near Comiso Airport
There are a number of hotels to suit all budgets and requirements at or near Comiso Airport.
Parking at Comiso Airport
See options for parking services at Comiso Airport.
Additional Services and Amenities at Comiso Airport
At Comiso Airport you will find the usual array of bars and restaurants, airport lounges and shops.
Practical Information about Comiso Airport

WiFi connection:
You will be able to find a free WiFi connection at Comiso Airport in the terminal area including both sides of security. Furthermore, the WiFi connection is available in most of the restaurants and retail areas.
In order to connect to the free WiFi, you simply set the wireless network to; Wi-FreeCom WiFi. Then launch a web browser on your device where you will visit the welcome page. Please sign up for a WiFi account or log in with an existing account.
The WiFi is free for the first 1 hour of use.
Smoking:
Smoking is not allowed in any inside area of Comiso Airport, and therefore you will not find any smoking facilities inside the terminal at Comiso Airport. Smoking is only allowed in designated areas outside the terminals.
If you are on a connecting flight, you will have to enter Comiso and smoke outside the terminal. Then, you have to go through Security again for your connection flight.
The duty-free allowance at Comiso Airport:
All travelers to Comiso Airport from a country within the EU are allowed to bring in an unlimited amount of duty-free goods from the departure country. However, the price you paid needs to have included tax and all the goods have to be for your own personal use.
If you are traveling to Italy from a country outside of the EU, then you are allowed to bring it duty-free goods at the amounts listed below:
200 cigarettes, 100 cigarillos, 50 cigars, or 250g of tobacco.
4 liters of still wine.
1 liter of alcohol over 22% volume or 2 liters of alcohol less than 22% volume.
16 liters of beer.
Up to 430 EUR worth of all other goods.
Once again, all the goods have to be for your own personal use. If you intend to sell the goods or if you go over the above allowances, you may have to pay duty and/or tax.
Lost and Found:
If you need to report any lost items in the public areas or ground transportation areas at Comiso Airport, please contact the Lost & Found department at CIY Airport at telephone number +39 3387 441261 or by email at handling@aeroportodicomiso.eu.
If you need to report any lost items from an airplane, please contact that specific airline.
Comiso Airport's website
Looking for more information about Comiso Airport? Then you can visit Comiso Airport's official website here: www.aeroportodicomiso.eu
Furthermore, if you have any questions or would like to get in contact with a member of the staff, you can contact the airport on telephone number: +39 0932 961467.
Things to do in Comiso
There are a number of activities to suit all ages and interests in the region - see a selection of tourist activities in Comiso, Italy.
Local Information
Local voltage and plug type:
In Italy, the main electricity supply is at 230 volts (50 Hz). Types C, F, and L with 2 pins are the most frequently used electric plugs in the country.
What side of the road for driving?
In Italy, you have to drive on the right side of the road.
Services at Comiso Airport
Useful Information about Comiso Airport